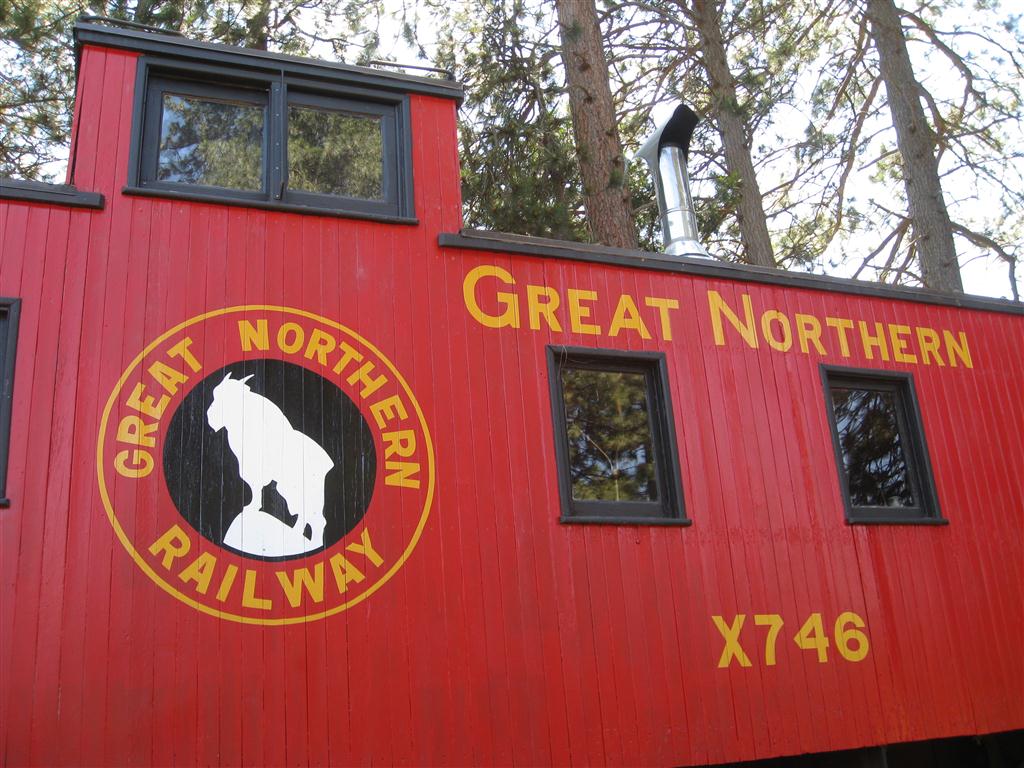 Lindsay Korst.
I have been a big fan of James Jerome Hill's Great Northern Railway from
an early age. The black & white photo from October 1960 is my brother
Mark, me and my Dad watching the Empire Builder emerge from the north
portal of the Seattle tunnel. That's also me trying on my new GN conductor's
hat a little more recently.

Great Northern caboose X746 reposes in the woods near Weed, CA. A fun,
caboose-hunting trip with Ben, Bob and Steve netted the GN X433, X548,
X630 and X746 during the GNRHS Convention in Klamath Falls, Oregon.

We even discovered the BN 10772 masquerading as GN X106!


Join Friends of BNSF Railway!




GN and NP photo archives online!

Visit Lindsay's Obscure Train Movies website!
Check What's New for all the latest and, as always, "Have a Rocky kinda week!!!"
Enjoy your visit and don't forget to "See America First - Go Great Northern!"


Check out Ben Ringnalda's St. Nicholas Mountain restoration website!


Visit the Great Northern Railway Historical Society website!


Go to Peter Thompson's online GN Discussion List!




Visit Ben Ringnalda's wonderful Great Northern Empire website!
Great Northern Goat fans have visited since April 16, 2002.