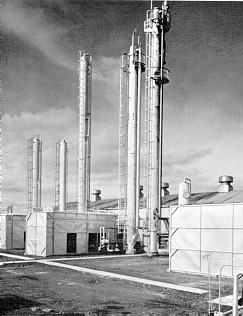 Representative of important new industries served by Great Northern in 1962 is this Texaco natural gasoline plant at Lignite, North Dakota, producing propane, butane, dry gas and sulphur.

---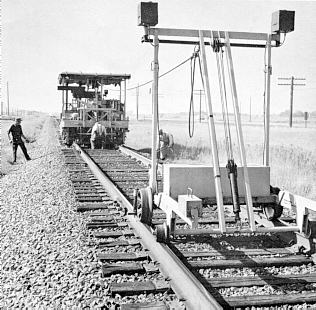 This newly-developed production tamper puts extra muscle, speed and precision into maintenance work. Equipped with electronic controls, it automatically measures track surface, jacks the track to pre-determined level and tamps the ballast.

---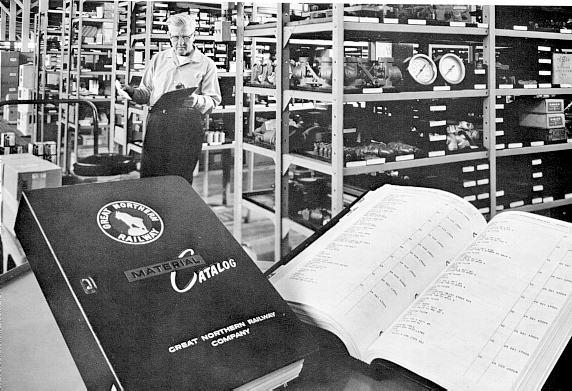 Savings from a $5 million inventory reduction in 1962 are credited largely to GN's long-range program of applying electronic data processing to inventory control. G.H. Patterson, assistant general storekeeper, is seen here with Univac-produced catalogues listing 74,000 stock items used by the railway.