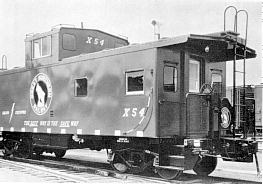 This trim, all-steel caboose is one of 15 constructed at our St. Cloud car shops last year and assigned to transcontinental freight service. The radio-equipped units embody the latest safety and comfort features.

---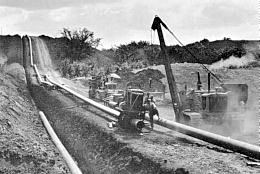 An important 1962 development was the organization of Portal Pipe Line Company, with GN participating, and construction of a 366-mile crude oil pipe line from Williston Basin producing areas to Clearbrook, Minnesota.

---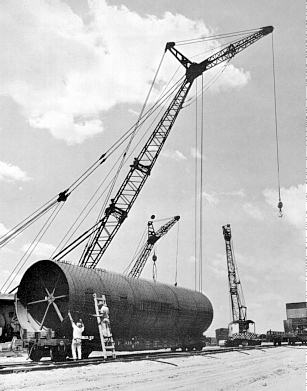 A major GN responsibility in 1962 was the coordinated rail-truck transport of vital materials to Minuteman missile sites near Great Falls and Minot. Pictured at Minot steel yard is a huge 52-foot section of launch tube.

---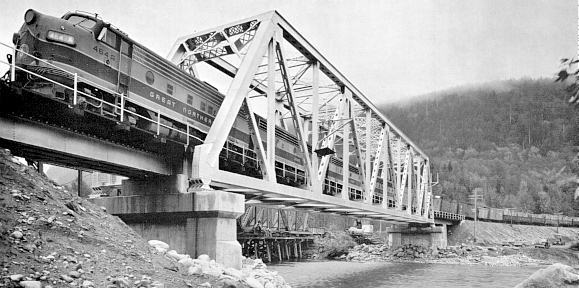 Completed and opened to traffic last fall, this 225-foot steel truss span carries Great Northern's main line across the North Fork of the Skykomish River at Index, Washington, where a major relocation is underway. The partially dismantled old bridge can be seen in the distance.