The President identified many specific elements of our "chaotic patchwork of inconsistent and often obsolete legislation and regulation," which he said "does not fully reflect either the dramatic changes in technology of the past half century or the parallel changes in the structure of competition." One of his important recommendations was for legislation which would require reasonable and adequate user charges for the commercial use of publicly-financed transportation facilities. The enactment of legislation of this kind - a fair treatment measure so long overdue - would be of great assistance to our company and to the railroad industry.

In another important area, the Interstate Commerce Commission again has recommended that Congress enact legislation which would provide the railroads with an economic incentive to procure and maintain their fair share of a national freight car supply. The United States Senate will soon consider this legislation which has been introduced as Senate Bill 1063. A letter to your Senator urging support of this bill would be helpful in our efforts to eliminate recurring freight car shortages.

Leadership of two GN presidents recalled

Finally, the year 1962 will have its remembrance of sadness in the loss to Great Northern of two of the seven presidents who have served this company since its beginning. Ralph Budd, the railway's chief executive officer from 1919 to 1931, passed away on February 1 at the age of 82. His presidency embraced a period of tremendous development on Great Northern, highlighted by the construction of the Cascade Tunnel and the Bieber Line to California.

Frank J. Gavin, president from 1939 to 1951 and then chairman of the board until 1959, died April 7 in his 81st year. He guided Great Northern's destiny through the demanding years of World War II and the accelerated period of rebuilding and progress which followed. Both Mr. Gavin and Mr. Budd will long be remembered for their unique careers as railroad men and for the outstanding leadership which they gave Great Northern.

The following record of Great Northern's performance in 1962 is presented with my appreciation for your own contributions this past year, and with warm wishes for a bright future for each Great Northern family.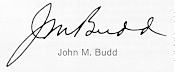 HIGHLIGHTS OF OUR 1962 OPERATION

Railway Operating Revenues

1962...$238,940,423
1961...$232,951,918

Railway Operating Expenses

1962...$187,808,766
1961...$185,066,905

Net Income

1962...$25,018,986
1961...$18,632,420

Wages and Salaries

1962...$118,342,876
1961...$117,313,400

Taxes

1962...$25,680,369
1961...$27,696,616

Purchases

1962...$37,436,375
1961...$47,711,000

Fixed Charges

1962...$7,985,820
1961...$8,152,617

Dividends to Stockholders

1962...$18,220,775
1961...$19,236,342

Rate of Return on Property Investment

1962...3.4%
1961...2.4%

Average Number of Employes

1962...18,128
1961...18,619

Investment in Property, Equipment, Etc. Per Employe

1962...$48,557
1961...$47,073

Number of Stockholders

1962...44,351
1961...41,794

Average Miles of Railway Operated

1962...8,270
1961...8,277